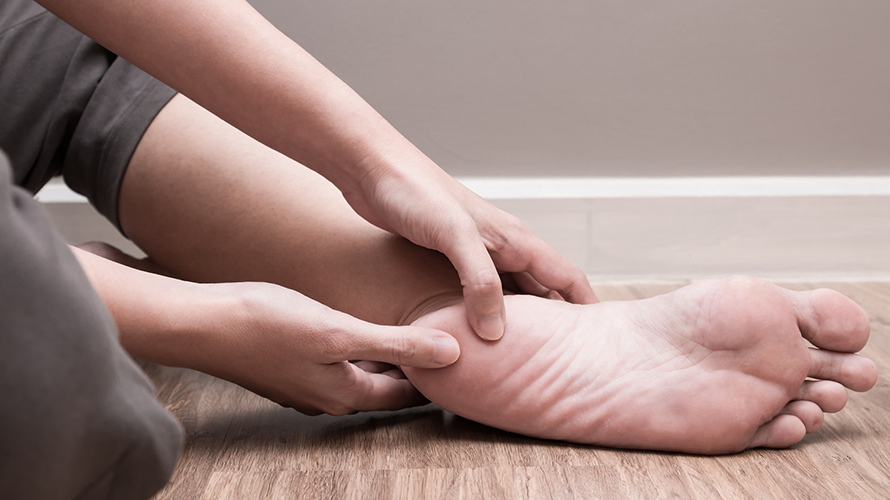 Heel pain that is accompanied by burning, tingling or numbness may be caused by heel nerve entrapment
Baxter's nerve entrapment
Although much heel pain is plantar fasciitis, there is another relatively common cause of heel pain. The inferior calcaneal nerve is also commonly referred to as Baxter's nerve. Named for Dr. Donald Baxter, who first described the condition in 1984, Baxter's nerve is the first branch of the lateral plantar nerve and, according to Dr. Baxter's research, is responsible for as much as 20% of heel pain.
Nonsurgical treatment
The burning sensation of Baxter's nerve entrapment can respond with a conservative approach consisting of:
Short course of oral anti-inflammatory medication
Padding the entrapment site
Steroid injection therapy
Stretching exercises
Physical therapy. Physical therapy is beneficial if a patient has entrapment of Baxter's nerve and plantar fasciitis.
Surgical treatment
At Frankel Foot & Ankle you will find the most thorough approach to diagnosing and Baxter's nerve entrapment. If your heel hurts, make an appointment today.